Working...

​Welcome to
North Mac Pre-k! ​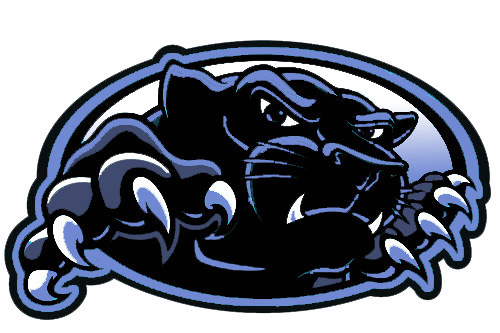 Pre-k Hours
AM 8:00-10:30 M-F
PM 12-2:50 M, T, Th, F
12-1:20 on Wednesday
We hope everyone is doing alright in quarantine! For those of you who are unable to stay home at this time - thank you for continuing to provide some of our most essential services! We will continue to add more resources as we discover them, so continue to check under "learning at home" and "parent resources". Remember, none of this is required, just suggested as a way to help your child maintain some routine and some fun activities to occupy their time. Again, if you need ANYTHING, please reach out. We are here and we understand the frustrations! Don't forget to have some fun and enjoy your family during this time. It is important for you and your child. Please tell the kiddos we miss them like crazy and we wish everyone well!
If you are concerned about learning taking place during this time, please utilize our links located in the Parent Resources and Learning at Home section of this page.
The best thing you can do for your child at this time is to continue allowing natural exploration and learning through play. Playing and talking with your child builds vocabulary, basic language and math skills, and social emotional skills. Read together every day, pointing out letters, colors, shapes, numbers, or other items in your stories. Set some screen-free time aside for the entire family and find an activity you all enjoy.
If you have any questions, please do not hesitate to contact us via Remind (this comes directly as a text to me) or email.
MARCH 16-APRIL 7: DISTRICT CLOSED
ALL MEETINGS AND ACTIVITIES HAVE BEEN CANCELED UNTIL FURTHER NOTICE.
North Mac School Closure Meal Distribution Information
Meal Distribution Plan for Children – Free meals will still be available to all students who wish to participate, starting on Wednesday, March 18th
In order to practice social distancing these meals will be handed out by staff members on a "drive up and grab & go" basis. A staff member will come to your vehicle to deliver meals.
If your child has a food allergy of any kind, please be sure to inform the staff member as you pull up.
In Girard you may come to the South Campus and pull up into the normal student drop-off and pick-up lane.

In Virden you may come to the High School Campus and pull up in front of the High School. Please enter from the South and Exit from the North.

In Nilwood, a school van with two staff members will be stationed at the Nilwood Post Office.

In Thayer, a school van with two staff members will be stationed at the Thayer Post Office.
Meal Distribution Schedule – Meals can be picked up on both Wednesday, March 18th and Tuesday March 24th.
Wednesday, March 18th from 9:30-10:30 – Four meal sacks will be provided per student, to cover March 18th, 19th, 20th, and 23rd.
Tuesday March 24th from 9:30-10:30 – Five meal sacks will be provided per student, to cover March 24th, 25th, 26th, 27th, and 30th.
Note: We are currently working to do our best to obtain enough food items to cover the entire school closure period. However, please be aware that should supplies run short we may have to adjust our process. If that should take place, we will communicate changes to you.
Link to Scholastic Reading Club
Class Code: J3DT8 ​
Next Due Date: