Home Page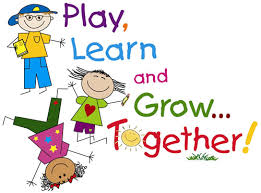 Dear Parents/Guardians,
Hello and welcome back to North Mac! My name is Jessica Grady, and I am very excited to be your child's special education teacher this year. I am proud to be your child's teacher and am committed to doing everything within my power to make this year successful for all of us. There is great excitement as this new school year begins. I look forward to a year filled with unlimited, fun learning experiences.
I would like to take a moment to tell you a little bit about myself. I have a daughter named Kate, who attends school at North Mac Middle School. She is a very outgoing, athletic girl who is incredibly active. In my spare time I enjoy being outdoors, gardening, four-wheeling, antiquing and playing with my pets.
I began teaching at this fantastic school in 2012. I was born and raised in Girard, so teaching in the North Mac school district is an extreme honor for me. I earned my Bachelor's degrees in Elementary Education and Psychology at Blackburn College in Carlinville, Illinois and my Special Education certification from Greenville College.
If at any time you have questions, comments or concerns, please feel free to contact me at any time at 217-627-2419.
Contact Information
School Phone: 217.627.2419
Email: jgrady@northmacschools.org
Click here to view my Classroom Expectations
Mrs. Grady & Mrs. Tate's: 2018-2019 Schedule
TIME

LOCATION

SUBJECT

HOMEROOM TEACHER

8:05 - 9:05

8:05 - 8:35

8:35 - 9:05

Grady

Tate

Tate

Direct Instruction - Reading

Push-In Reading Support

Direct Instruction - Reading

Weber

Fess

9:05 - 10:05

9:05 - 10:05

Grady

Tate

Prep

Support P.E. / Specials

10:05 - 11:05

10:05 - 10:35

10:35 - 11:15

Grady

Tate

Tate

Direct Instruction–Reading

Push-In Writing Support

ELA Support

Fess

Grady

11:15 - 12:00

11:15 - 11:45

11:45 - 12:15

Grady

Tate

Tate

Recess Duty / Lunch

Lunch & Recess Duty

Lunch

12:00 - 12:30

12:15-12:30

Grady

Tate

Academic Support

Push-In Academic Support

Weber

12:30 - 1:30

12:30 - 1:30

Grady

Tate

Direct Instruction-Math

Push-In Support Math

Fess

1:30 - 1:45

1:45 - 2:45

1:30 - 2:00

Grady

Grady

Tate

Interventions - Math

Homebound Instruction

Interventions - Math/Read

Grady

2:00 - 2:45

2:45 - 3:00

2:45 Departure

Tate

Grady

Tate

Push In Support - SS / Sci

Check-In / Check-Out

Bus Route

Fess

Fess, Anderson