Mrs. Creasey's Classroom
Welcome to Mrs. Creasey's Life Science Class
Contact Information
School Phone: (217) 627-2136
Email: acreasey@northmacschools.org
#WEEK2 #WEGOTTHIS #LEARNATHOME #LOOKOUTYOURWINDOW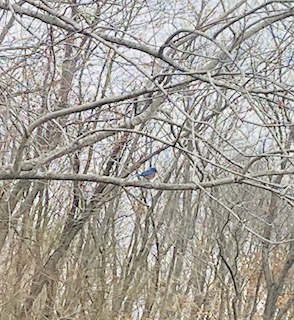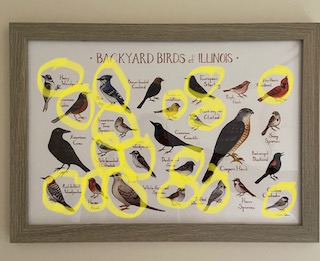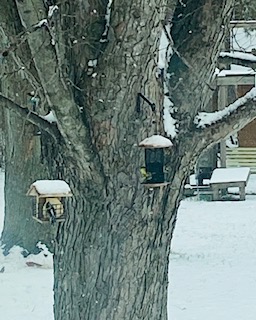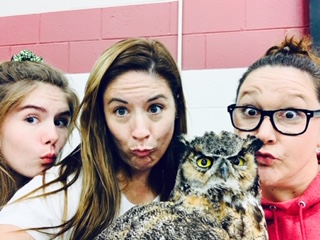 Illinois Birds
Anyone who knows me knows I LOVE BIRDS and this week I want to share that with you. The picture at the top is of the bird poster in my bedroom (yes, yes, I know, I really am that cool) and I have highlighted the species that I have observed so far. The other pictures are of some additional species that aren't on my poster or that I was just extra excited about. This week, as you are stuck at home, look out your window, and identify your Illinois birds. You can even start a "Birding Journal" to write findings, draw pictures, and observe behaviors.
Here are my lists so far:
Backyard Birds;
American Goldfinch, Black-capped Chickadee, Nuthatch, House Finch, Dark-eyed Junco, Downy Woodpecker, Tufted Titmouse (Russell's favorite), White-throated Sparrow, Eastern Bluebird (pictured above,just moved in this week), European Starling, Northern Cardinal, Red-bellied Woodpecker, American Robin, Blue Jay, Morning Dove, Common Grackle (Mr. Creasey's least favorite!)
Additional Birds I've observed because I live in the country on a lake;
Great Blue Heron, Bobwhite, Ring-necked Pheasant, Red-tailed Hawk, Turkey Vulture, Canada Goose, Mallard, Bald Eagle
Who I'm waiting for but haven't seen yet this year;
All of the Hummingbirds, Baltimore Oriole, Indigo Bunting, Pileated Woodpecker, Rose-breasted Grosbeak, Purple Martin, OWLS!!!!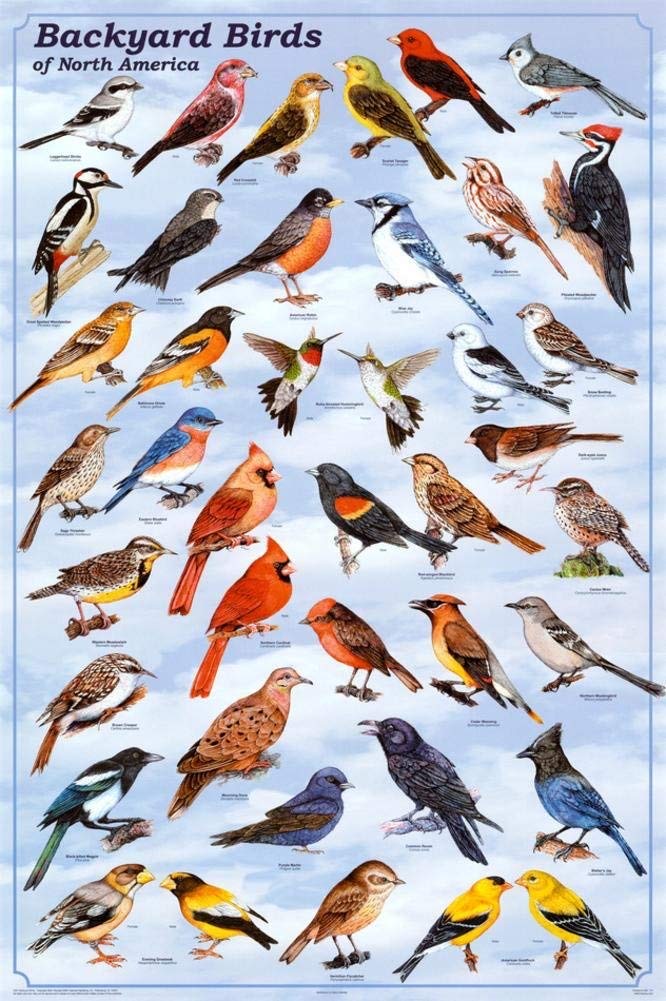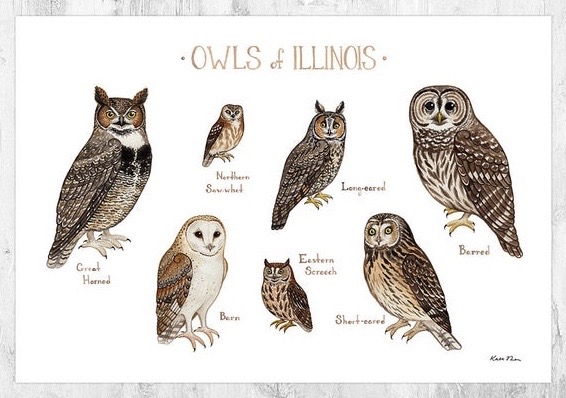 Here are some resources to help you identify your birds. Copy and paste the link into your browser:
https://www.whatbird.com/birdexpert/statecolorsize/2/6430/birdexpert.aspx
http://www.illinoisraptorcenter.org/backyard.html
https://www.birdwatchersdigest.com/bwdsite/learn/identification.php
Want to identify them by sound? This is AWESOME!
https://www.aaastateofplay.com/50-bird-species-sounds-they-make/
#WEEK1 #SOCIALDISTANCING #STILLLEARNING #MARCH2020
As of now, your HMH accounts are not available to complete the work I had originally posted but that doesn't mean you are off the hook. It was all review anyway. Luckily, today (03-18-20) is the last day of 4th quarter so all we missed was the test over The History of Earth/Fossil Record/Darwin. When we return it will be 4th quarter and we will be switching to Botany! Here are some options to prepare yourself for our new topic:
1) Observe the vegetation at your house. Is it changing? How? Why?
2) If you have the supplies, plant a seed!!
3) On YouTube, watch any of the Amoeba Sisters' clips about plants.
4) BBC's Life series; Episode 9, Plants is AMAZING!!! It is available on VUDU, Prime Video, and Apple TV for $1.99.
*This situation is new and weird but we'll figure it out together. Do your best and I'll see you soon!
Miss you!
-Mrs. Creasey
"Gross! She's dissected people before!"
Yes, that's me! My name is Mrs. Creasey and I am the 7th grade Life Science teacher. I graduated from Blackburn College with a degree in Elementary Education and a Middle School Science endorsement. Within my Science endorsement, I concentrated in Life Science, mostly human anatomy and botany. During class on my first week with students, someone (or all of them) in every class wanted to know everything I have ever dissected and when I get to, "A human cadaver!" it blows their minds! After I graduated from Blackburn, I went on to receive my Special Education endorsement at Greenville College. I have been teaching at Girard Elementary/ North Mac School District for 10 years as a certified teacher. I am a lifelong resident of Girard and married a Virden boy. Together we are raising a Sophomore daughter and 6th grade son here at North Mac. I have a deep love and commitment for our communities, our school district and especially our students. I am a huge believer in parent involvement, so please contact me ANYTIME.
Truly,
Mrs. Creasey
Links to Other Pages:
Weekly Lessons and Homework can be found on the 7th grade "Assignments" page.
Highlighted= graded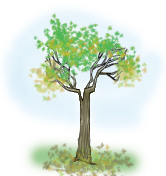 Daily Schedule
First Hour- Prep
Second Hour- Life Science
Third Hour- Life Science
Forth Hour- Life Science
Lunch
Fifth Hour- Life Science
Sixth Hour- Life Science