Working...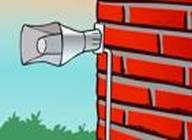 GRADES
I will always let your child know what their current grade is in Science. I usually show them weekly to bi-weekly as they change. This is important for them to be aware of especially where eligibility comes into play.


MID-TERM DATES

Your child's mid-term reports will be available on line on the following dates.

DATES:
Tues., Oct. 1
Tues., Nov. 22
Wed., Jan. 19
Wed., Apr. 22

WATKINS SALES

The sixth grade will be selling Watkins products during the spring. The dates of the sale will be sometime in March. Definite dates will come later. This fundraiser is for the purchase of the rockets that we will launch in May and to help cover the costs of the field trip in April. Each child will receive a packet with the necessary materials needed.

For your child to receive a rocket packet, they must sell $75.00 worth of product. If your child chooses not to sell or doesn't meet the requirement, the rocket will cost $15.00 (??). The rocket project will begin at the end May.

There will be prize incentives for the top three sellers and also for selling over a certain amount of product. More details will be coming out closer to the sell dates.