North Mac Physical Education Department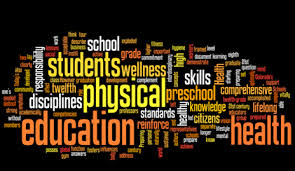 North Mac Physical Education Department
Contact - Robbie Howard - rhoward@northmacschools.org Website
Contact - TJ Wilson - twilson@northmacschools.org Website
Contact - Nick Troutwine - ntroutwine@northmacschools.org Website
NMHS Boys Activity PE Objectives
NMHS Boys Fitness PE Objectives
NMHS Girls Activity PE Objectives
Activities PE Curriculum

1st quarter - Archery/Flag or Ultimate Football

2nd quarter - Pickleball/Badminton

3rd quarter - Eclipse Ball/Floor Hockey/Volleyball and Bowling

4th quarter - Basketball/Volley Tennis/Softball

Fitness activities will be introduced to all students taking this class.

Fitness PE Curriculum

Fitness PE is geared toward the student/student athlete who is serious about improving physical fitness. Daily workouts include the Bigger, Faster, Stronger program and a variety of cardiovascular activities.
North Mac High School NO DRESS POLICY
1st NO DRESS - 30 minute detention
2nd NO DRESS - grade lowered one letter grade
3rd NO DRESS - failing grade for the quarter
NO DRESS - reset every quarter